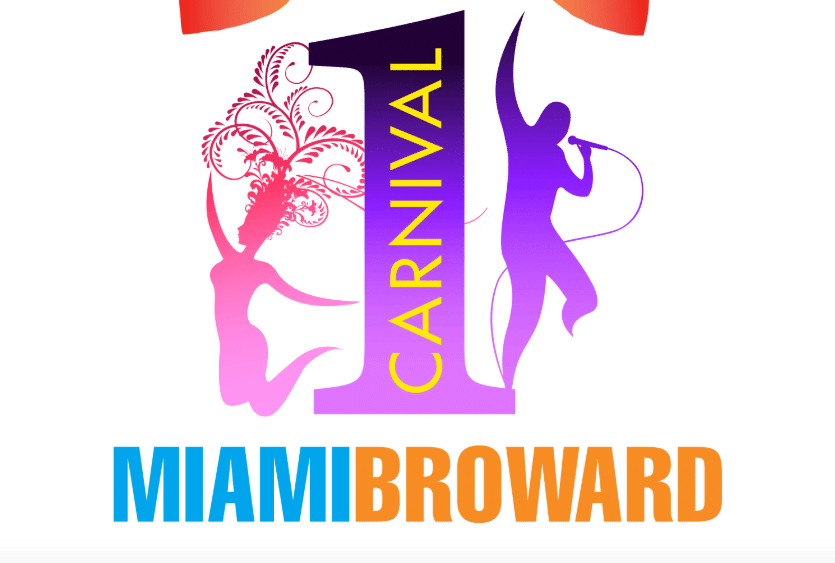 09 Aug

Sponsors Information 2012

Economic Impact of Miami-Broward One Carnival

 

South Florida has over 1.8 Million people from the Caribbean or of Caribbean heritage, and over 900,000 more throughout the State of Florida.  This, together with over 600,000 visitors to South Florida each year, means Carnival 2012 translates to an economic impact of over $60 million on South Florida's economy in two weeks. And Miami-Broward One Carnival is the only event that brings this huge group together every year. This provides a great platform for advertising.

These figures are based on an Economic Study conducted by MLSE and data from US Census Bureau

This cultural Extravaganza known as Miami-Broward One Carnival (One Carnival), every year provides unique sponsorship opportunities for businesses and organizations to reach the fast growing Caribbean population of South Florida. This population growth is evidenced in an article in The Sun Sentinel on August 23, 2006, entitled, "Caribbean population in Broward County now becomes the Majority". As the population grows in numbers and affluence, so does its purchasing power and influence in the marketplace.

South Florida is also home to a large population of people from the hemispheres that are lovers of Carnival and actively participate in the festivities. These festivities are broadcasted through various media: radio, television (including news coverage), newspapers, etc. This year, millions of regional television viewers will have the opportunity, once again, to celebrate Carnival in South Florida where "Culture is Business".

Miami-Broward One Carnival is seeking a sponsorship commitment in support of this year's Carnival.  The event, will be held on Sunday, October 7, 2012.  Miami-Broward One Carnival represents a coming together of two organizations which have traditionally hosted Carnivals in Miami and Broward over the last 27 years.  These two separate carnivals have grown in patrons and support annually since 1984.  Family oriented festival business growth in South Florida is evidenced in a January 12, 2007 article in the South Florida Business Journal which reads "Festivals seem to be the fastest growing industry in South Florida these days."  This is especially true of Miami-Broward One Carnival as it increasingly attracts people from here in South Florida, other parts of the USA, Canada, the Caribbean and Europe.

Miami-Broward One Carnival is an international family event.  Sponsorship of this, the largest Caribbean event in the State of Florida, would offer your company a unique opportunity to attach its brand name and logo to an internationally-renowned festival.  This richly diverse cultural event brought over 150,000 patrons (60% residents and 40% visitors from 34 different states and other parts of the world) to the South Florida region in 2008.  Ninety-five percent (95%) of those visitors utilized air transportation, stayed in area hotels, dined in restaurants, shopped in local Malls and boutique areas, rented cars and utilized all other available transportation services.

A unique, integrated marketing campaign will be implemented to promote the major and ancillary sanctioned events of Carnival 2012.  The marketing plan includes a major media blitz through intended partnerships with major national, international and local television and radio, and the Internet.  Media partners information to be release in the next few weeks.

Carnival has grown since its inception, with anticipated attendance this year in excess of 100,000 patrons.   As the festival has diversified, crossing over into the multi-ethnic diasporas of South Florida, it has become an ideal medium for corporations to generate exposure for their products and services.   Now is the time to take advantage of this great opportunity to increase consumer awareness, give back to the local community and market your products and/or services to a receptive audience.

Our marketing campaign kicked off with the carnival season in Trinidad and Tobago.  Miami-Broward One Carnival would be happy to meet with you to further discuss your level of participation.  Please contact Mario Zamora 786.888.9000.

Official Carnival

Events

 

The Sunday, October 7, 2012, is the climax of weeks of previous activities. The following tentative activities will be held before and after the street parade:

 

♦ Caribbean American Month Festival (June)

 

♦ Official Carnival Launching (August)

 

♦ The Children's (Junior) Carnival- Broward Regional Park, Lauderhill FL

 (October 3, 2012)

 

♦ King and Queen Competition Schedule

 

♦ Ole Mas competition (a parody of current political figures/

  celebrities, etc.)

 

♦ Panorama- Steel Pan Music competition

 

♦ Pageants, competitions, and parties are held throughout South Florida in the months leading up to the Carnival

Profile of Miami Broward One Carnival

 

Carnival is a Caribbean cultural event which was first held in 1984 on the Sunday before Columbus Day.  The event culminated with a costumed street parade and carnival extravaganza. In 1984 there were hundreds of attendees, all from Miami-Dade and Broward Counties.  In 2008, there were tens of thousands of attendees, from all over South Florida, the State of Florida, almost every State in the U.S.A., from Canada, Europe and from most islands in the Caribbean.  Attendees plan their vacations in South Florida from 6 months prior to Columbus Day.  In coming years, this event will be the largest of its kind in North America, but it has already become an integral part of the Caribbean American family calendar of events.

This style of carnival originated in Trinidad and Tobago and has been exported to every island in the Caribbean, major cities in the US, Canada, Australia, the United Kingdom, Germany, and Sweden.  One of the top Carnival designers from Trinidad, Peter Minshall, was responsible for the opening and closing shows at the Summer Olympic Games held in Atlanta in 1996.

Carnival features dozens of masquerade bands (groups) of participants in costume, totaling some 10,000 performers, with the potential to grow.  Each band comprises approximately 250 masqueraders, wearing exotic and often extravagant costumes.  The parade also includes steel bands, large individual costumes, the Kings and Queens of each band, and a variety of Caribbean music.

On Carnival Sunday, these "Mas Bands" parade on the route, accompanied by live music, DJs on large trucks and steel bands.  The parade route, which is approximately two (2) miles long, culminates in Sun Life Stadium, Home of The Miami Dolphins, where a competition is held for the title of "Band of the Year", "King and Queen of Carnival", and other categories.  The competition and other activities in the park will attract over 100,000 patrons, and there are thousands more who will view the parade along the route and attend auxiliary events thought out the county. Parents will bring their kids out to enjoy the beauty and pageantry and to learn about Caribbean culture.  Last year over 4,000 children enjoyed face painting, rock climbing, pony rides, cotton candy, ice cream, snow-cones, music and dance.