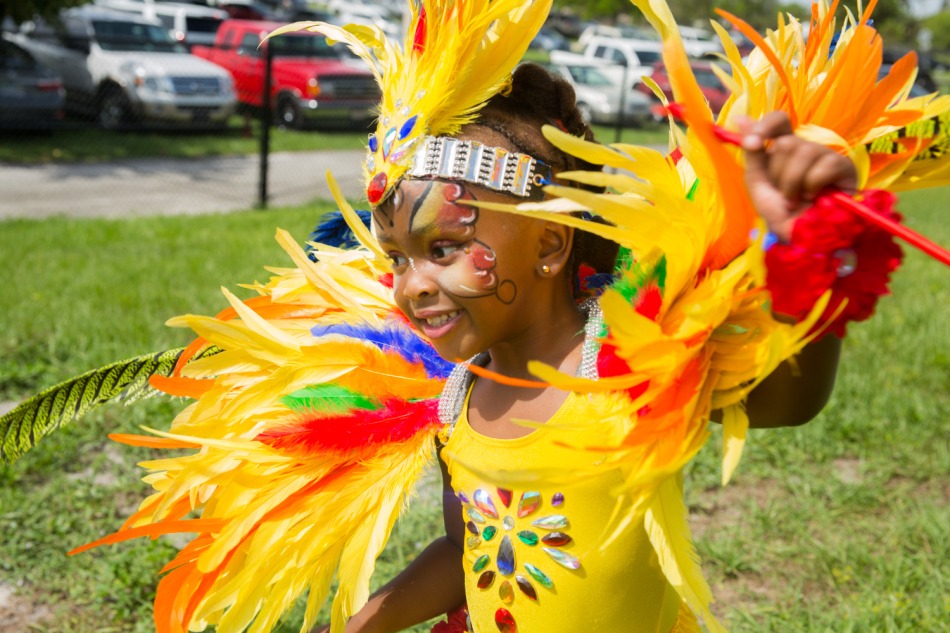 18 Sep

Kids to Show off Their Best Costumes at Annual Miami Broward Junior Carnival

For many years the Miami Carnival has hosted a fun family friendly platform for kids to show of their best and brightest Carnival designs.

This year join Miami Carnival as they celebrate young people with their annual Jr. Carnival Parade of Bands. This will be a cultural celebration that features music, spectacle and fun for the entire family. The event takes place Saturday, September 29th, 2019 from 12pm- 11pm. Presented by TD Bank, the day includes the parade of masqueraders competing for bragging rights and prizes, arts and crafts, face painting, Jr. Calypso and Jr. Pan Soloist competition and other child inspired activities. There will be performances by Alision Hinds-Queen of Soca, Boyd Anderson Marching Band, Miramar Patriots and Fort Lauderdale High School Marching band.
Event details below and check out pics from last year's festivities.
Miami Jr. Carnival Flyer
Miami Broward Junior Carnival – Saturday, September 29, 2019
Time: 12pm-10pm
Advance Tickets: $10 $15 at the park
Children under 12 are free
Location-Central Broward Regional Park-3700 Northwest 11th Place, Lauderhill, FL 33311
Visit www.miamibrowardcarnival.com for tickets.
Original article: https://hylonewsmiami.com/2018/09/17/kids-to-show-off-their-best-costumes-at-annual-miami-broward-junior-carnival/